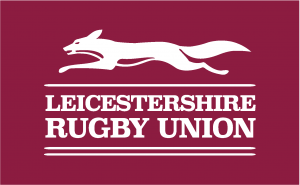 The RFU have today announced the end of the 2019/20 season for rugby union. Leicestershire Rugby Union have regrettably also taken the decision to cancel the majority of  remaining county events in line.
The Government and Public Health England have advised social distancing to slow the spread of the virus and protect essential services so they can continue to treat people with not only the virus but any other medical priorities. We must support that too and demonstrate how well the rugby family pull together in hours of need, whether personally, locally, nationally or globally and take the opportunity to re-iterate the importance of not holding any social gatherings to protect ourselves, colleagues, vulnerable and elderly. This includes training, committee meetings in person and social events at your clubs.
We are all upset by this, particularly as we have also lost games due to poor weather this season and undoubtedly the levels of work put into the games by hard working volunteers.
At the time of writing, we hope to be able to secure dates at some point in the future to hold finals for the Colts and any other competitions where we have secured finalists. This will be confirmed in due course. This could be at the start of next season and we aim to hold at a local club so we can support and retain income at grassroots level. We will keep the clubs involved informed of all decisions.
There will be no Age Grade festivals or competitions, Senior County Cups or Plates. Any competition entry fees will be carried forward to the 2020/21 season.
Included is the Annual General Meeting to be held in June. The constitution states under 8.1 that not later than 31st July in every year a General Meeting shall be held. The preparation required to hold such a meeting at this time is untenable, therefore the AGM is cancelled until further notice.
Leagues that are arranged outside of the CB will be managed by their own committees and clubs will be informed in due course with actions surrounding promotions, relegation etc. This is included in the RFU statement.
We thank you in anticipation for your support with this decision which has not been easy. We have also taken into consideration the time and pressure on volunteers that would be required to organise these events when they will likely have additional pressures placed upon them at this time.
These are unprecedented times. Stay safe, stay healthy and most of all stay strong – Strong Heritage, Strong Future.
Here is the full statement from Bill Sweeney, CEO RFU
https://www.englandrugby.com/news/article/rfu-ends-the-201920-rugby-season-in-england
Teamwork, Respect, Enjoyment, Discipline, Sportmanship