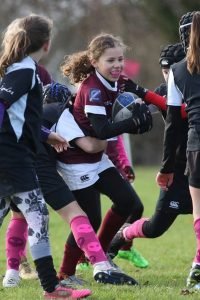 MMRFC hosted MHRUFC on Sunday with a great game of girls rugby had by all.  Market Harborough have an established U11s team whilst Melton played a mixed group of girls who either play, have never played or gave up playing some time ago.  It was their first time together as a team and they had a ball.  So much so, they are all coming back to train as a group on the 6th January.  Altogether, 20 girls took part.
Jenny Beech, Melton Mowbray comments
"It was a relaxed affair with the focus being on getting the girls playing and having fun.  It was great to see them all so committed and enjoying themselves so much"
It's great to hear of a new girls section developing in the county and being able to train and play another club. Well done!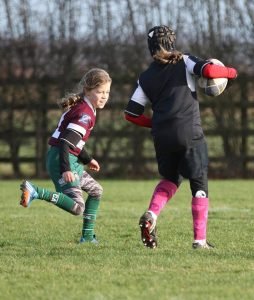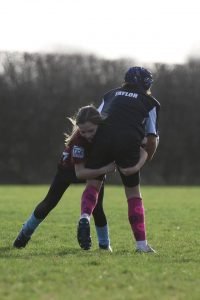 Photo credit to Sportsdad