Sunday 27th was a day of county festival matches held at the following 4 clubs: South Leicester, Market Bosworth, Market Harborough and Vipers. Age groups U9 to U13 were represented by clubs from across the county and with the new rules of play effective from September 2017, players, coaches and spectators were given a great display of the RFU core values – Teamwork, Respect, Enjoyment, Discipline and Sportsmanship.
The number of tries scored were taken into consideration along with a number of other factors to reflect the core values. It was a pleasure to see some great rugby from all age groups, and a pleasure to see respect for all involved.
Thank you to the hosting clubs and we look forward to seeing all the teams in the next invitational later in the season.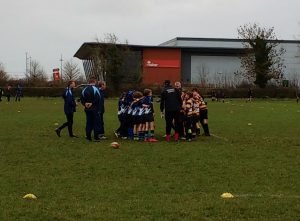 Loughborough and Leicester Forest U10's post match thanks to each team, referee and coaches.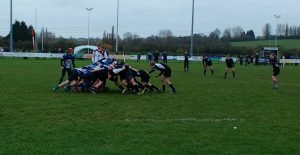 Market Harborough and Leicester Forest U13's scrummage